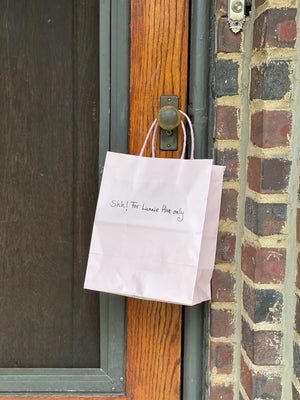 LUNNIE'S STORY
Founder and mom Sarah Kallile was fed up with her nursing bra. She hated the way it looked and how it functioned. Sarah sent a survey to hundreds of moms and 84% said they were also dissatisfied. That was Sarah's lightbulb moment that she had to create something different.
Sarah created the first prototype with the help of her mom Sue. These survey respondents became the first members of her Lunnie Hive community and product testers. Sarah put the prototype in a little pink bag on the doorsteps on Lunnie Hive moms to try and test. One year and six prototypes later, they nailed the final design.
Lunnie is the only chic and leakproof nursing bra with sewn-in cups. It is patent-pending for both utility and design patents. Lunnie launched in March 2022 and sold out with $0 marketing, thanks to the Lunnie Hive community of moms. 
Sarah named Lunnie after a mashup of her own daughters' nicknames. During the journey of creating Lunnie, she gave birth to her third daughter. Sarah is the proud mother of three girls under the age of 5 and wears her Lunnie bra everyday!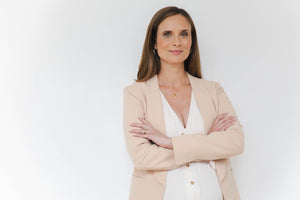 LUNNIE'S MISSION
Moms deserve better. That's why Sarah created Lunnie. It's the first community-led postpartum intimates brand for modern mothers. 
Early motherhood is hard. We believe fed is best. The stigma around postpartum and breastfeeding often leaves moms unsupported. Lunnie is here to change that through innovative products and advocacy. 
There's nothing more beautiful and stronger than a mother. And she deserves to feel that way inside and out.
Lunnie Wins 2023 Soin Award for Innovation