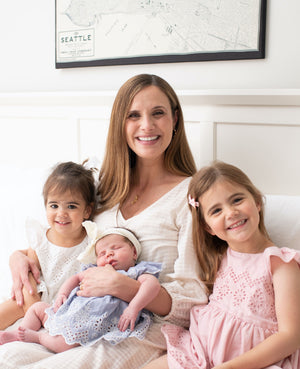 SARAH KALLILE
Founder & CEO
Prior to founding Lunnie, Sarah worked in marketing leadership positions at early-stage health tech startups and big tech in San Francisco and Seattle. She was part of three startups from Series A through acquisitions, helping to grow teams and sales by 10x. Sarah's ability to thrive in early-stage scrappy environments has contributed to her success as a founder.
Sarah founded Lunnie in 2021 based on her own postpartum experience and desire to create change for moms. In just a year, she went from an idea to launching a product and selling out thanks to the Lunnie Hive community. Sarah is the patent-pending inventor for Lunnie's All-Day Leakproof Nursing Bra.
Sarah has earned over $125k in grant money for Lunnie. She won the Female Founder Collective pitch competition (2021), University of Dayton Flyer Pitch competition (2022), the Soin Award for Innovation (2023). Lunnie is also a portfolio client at the Entrepreneurs' Center in Dayton, OH. 
Sarah is a born and raised California girl turned Dayton, OH resident. She holds a B.S. in Journalism from California Polytechnic University. She is the proud mother to three young girls whom Lunnie is named after: Lucy (5), Anna (3), and Jane (1).
ASHLEY
WILSON BRANDAU
CPO
With 13 years of experience as a product development and production executive at Gap Inc. (Athleta & Banana Republic Factory Store) and minnow swim, Ashley Wilson Brandau is an expert of driving value creation through the optimization of supply chain and manufacturing. 
Throughout her extensive career, Ashley has specialized in supply chain strategies that have spanned the world (working with 20 countries of origin inclusive of Asia, South America, Europe and the U.S.), with a focus on product lifecycle management, demand driving buying and sustainability.
This deep understanding of product development efficiencies extends to her ability to drive EBITA and control for cash preservation within growing businesses; from operating efficiencies at five person start-ups, to sustainability frameworks for some of the worlds best known brands, the expertise Ashley brings to each of her companies provides significant impact. 
Based in Los Angeles, Ashley is currently a mom of two boys: Hayes 2.5 years old and Miller 3 months old!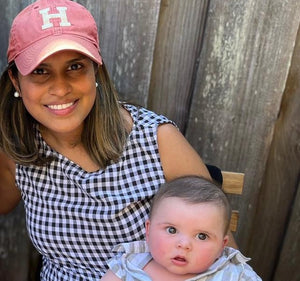 anusha mohan
Advisor
Based in the San Francisco Bay Area, Anusha Mohan is a founder, operator and investor with over 15 years of retail e-commerce experience spanning early stage vc-backed startups and big tech. After graduating from UC Berkeley, Anusha led digital merchandising at Banana Republic.com. She then spent four years at a VC-backed fashion tech marketplace called ModCloth, where she launched new business lines, managed $100M+ P&Ls, and built inventory optimization tools. After earning her MBA at the Kellogg school of Management Amazon spent time at Amazon as a Technical Product Manager on the Amazon Fashion team. 
Anusha is the Founder of Anusha Mohan Consulting, a consumer-focused consultancy where she advises founders and executive teams on GTM, growth, and fundraising. Past and present clients include a gender neutral personal care brand, a global C2C resale marketplace, a YC-backed real estate platform, and a postpartum hydration brand. In addition, Anusha serves on the Board of GoLocker, a seed-stage out-of-home delivery solution, and is a strategic advisor to the general partners of Fernbrook, a consumer-tech VC fund based in NYC. 
Anusha is a first-time parent to her 5-month old son Kieran, also known as "Kiki".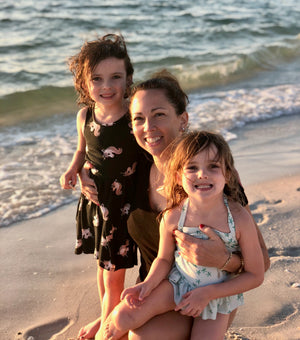 KATIE HILL
Entrepreneur-In-Residence via The Entrepreneurs' Center